May 5, 2012 in New York by Brian Rome
What a town! I can surely believe that it is the town that never sleeps.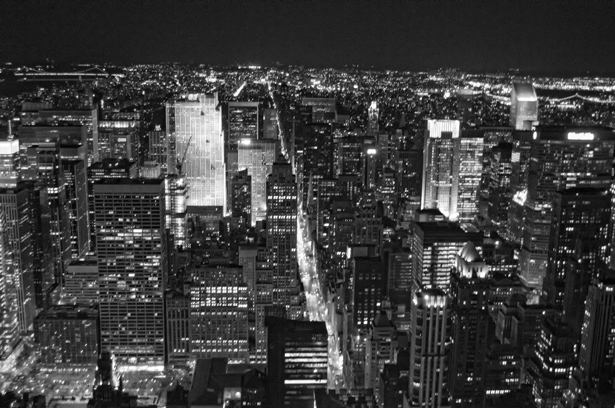 April 6, 2012 went on my first trip to New York. I had the pleasure of going with my son Richard, a veteran of now many NYC trips. I have to admit that for me this was THE trip, the first trip off of my bucket list.
To give you some background I've been talking about going to New York ever since my son had gone during college. Each year his college had planned an annual trip to NYC. Bused down and for three days had the run of the city. Each year the trip was available he went. Seeing his pictures and hearing of his adventures I knew this was a place I needed to go to. So we talked about it more that my wife and son probably wanted to. But to me this presented such a huge photographic opportunity I just could not stop imagining just what there was to photograph. There was the obvious like Empire State Building, Times Square and the Statue of Liberty but what was there that was not that obvious. Research needed to be done.
We talked about where we each wanted to go and what we wanted to do. the list seemed to have a life of it's own and grew. So much to see, so much to do, just where do you start. Finally I said "Look, the place I want to go most is to Coney Island so beyond that you have free reign of where we should go …lead me". So he did and on April 6 the adventure began.
We arrived on the 6th and made our way to our hotel. The very nice Hotel Pennsylvania, right across the street from Madison Square Gardens. We dropped off our bags ans immediately headed up to Times Square. The signs, the people and the life of the area, very busy. People all in a rush to get some where. Since we were in Times Square we had to head to Toys'r'us and see the Trex, a very cool Jurassic park moment! We then headed over to Midtown Comics at 40th -7th and then grabbed the subway and headed up to Union Square.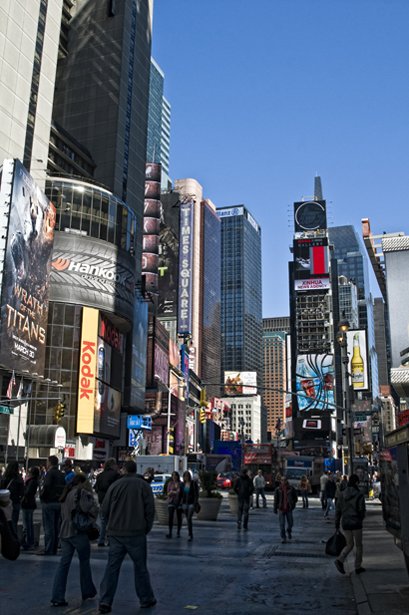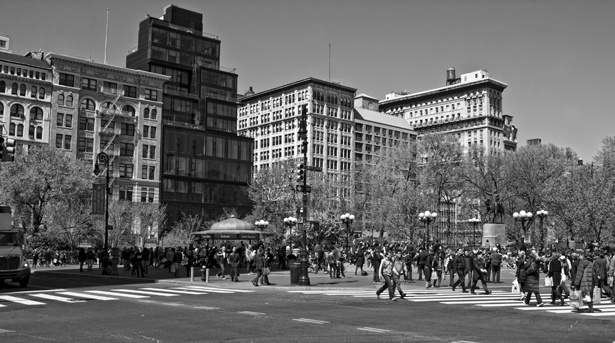 Union Square is where Broadway and 4th Ave come together. When we were there a farmer market was in full swing. It is a popular meeting place, given its central location in Manhattan and its many subway lines. When we were here we had to make our way from Union Square over to 124th & 1st to a neat little store called Kim's, formerly known as Mondo Kim's. A great place to find new and used cd, dvd, bluray and used vinyl. Very cool place! When we were leaving and making our way back to the subway and to supper we came across
this tiny cd shop. Just as we were passing by the door opened and a young man came out thanking the older gentleman,(owner I guess) and we thought "Let's go in!" Well I tell you it was like being in an episode of hoarders. You thought if you touched any thing that that entire pile of cd's would fall over on you. It was quite the sight.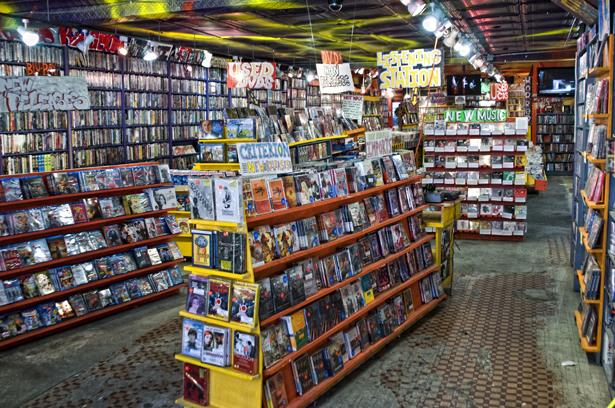 Well it was back on the subway and back to the hotel to rest the feet and decide where we were going to eat supper and what was next. Supper was a New York pizza and beer. Who can go wrong with that! We then took off for the Empire State Building. As it happens was only a few blocks behind our hotel. Well I tell you the wait was long and so where the lines but the view once you got out on the observation deck was awe inspiring!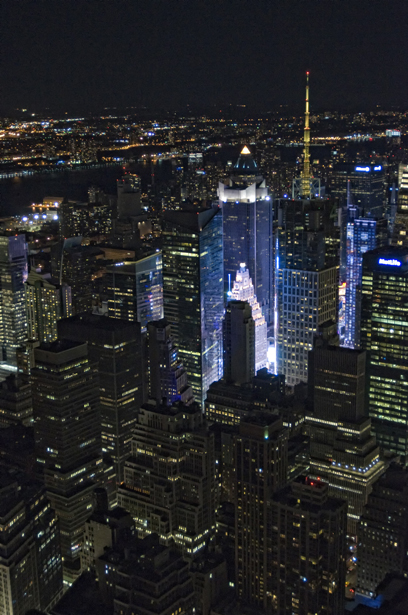 Now back to the hotel for a couple hours sleep and the start of day two in New York. Stay Tuned!