July 31, 2015 in Detroit, Out & About, Urbex by Brian Rome
The beauty of photography is you can shoot any time, weather does not hold you back. Summer brings the opportunity to move further a field. Well on this latest trip we the great opportunity to explore Northville Regional Psychiatric Hospital.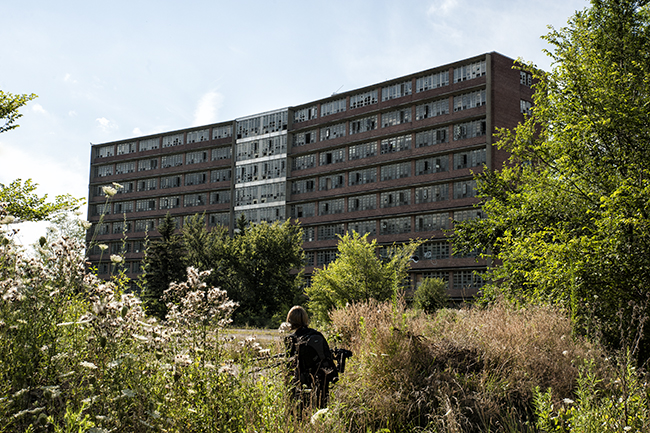 A little Northville history lesson. Construction on Northville State Hospital, was started in the mid 1940's due to over crowding in Michigan mental hospitals. The new Northville Regional Psychiatric Hospital opened in 1952.
Patients were treated in different wards and buildings around the campus, an eight-story tower was the centre focal point of 20 buildings on the site. The hospital had its own laundry, kitchen, gymnasium, movie theater, swimming pool, powered by a steam plant which supplied electricity and heat through a network of underground tunnels.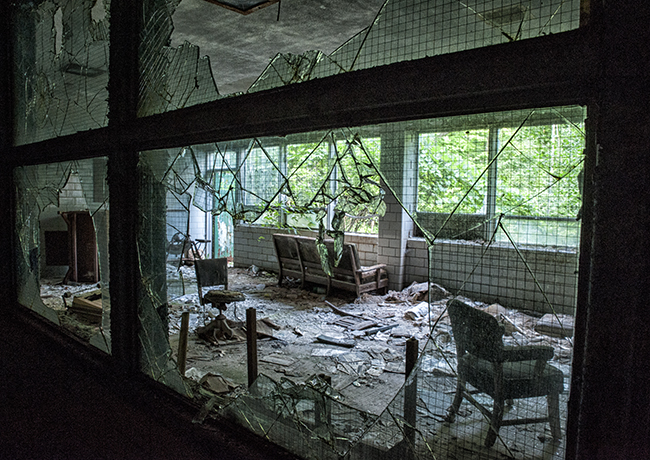 Through the 1970's, the state began to cutting health budgets, closing hospitals, reducing programs and money to many other programs. with all that happening crowding became an issue at Northville, as patient numbers regularly climbed were over 1,000, but Northville had only been designed for 650. The gymnasium was used for patents to sleep in until more rooms could be arranged for them.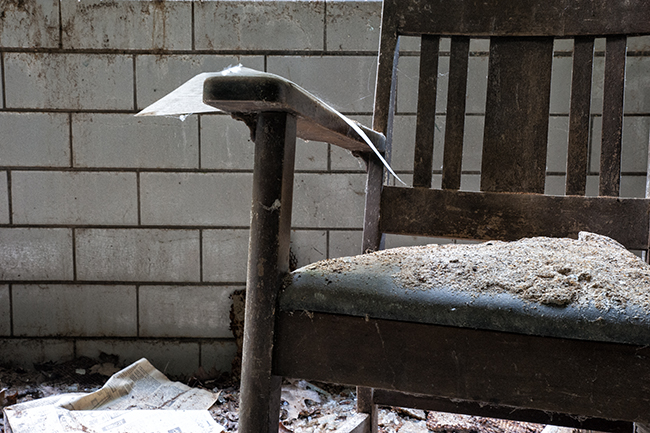 Budget and staffing cuts took their toll on the Northville in the 1980's and conditions at the hospital began the slow decline. The 1990's continued the hospital downsizing. The hospital changed its name in 1995 to Northville Regional Psychiatric Hospital. In the late 1990's, Northville was one of the last remaining state mental hospitals in Michigan and was deteriorating and run-down.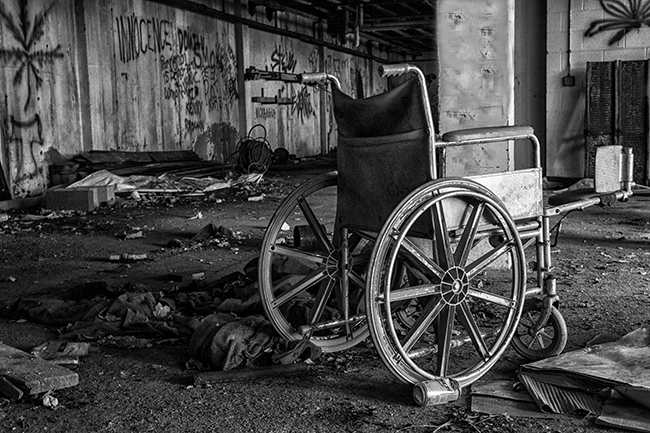 In 2002 the state announced that it was going to close Northville within a year. The hospital was simply too expensive to keep running, it was in need of major repairs. The last patient left Northville in May of 2003.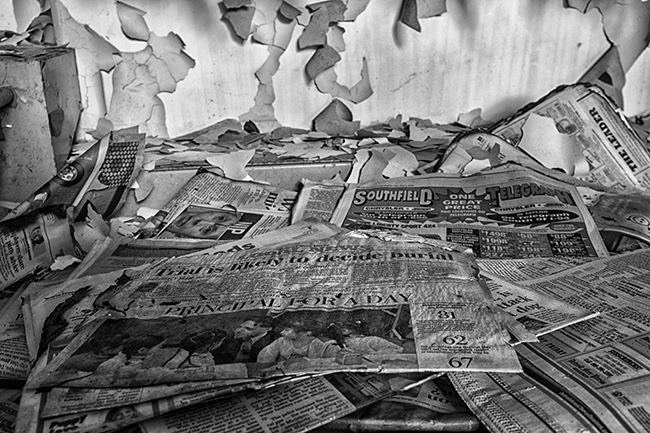 The hospital as of today has been vacant now for over 12 years. Numerous broken windows, damaged doors, ceilings with broken tiles, crud falling from the ceiling, wiring panels open with wiring missing and leaking roofs have opened the hospital buildings to the elements.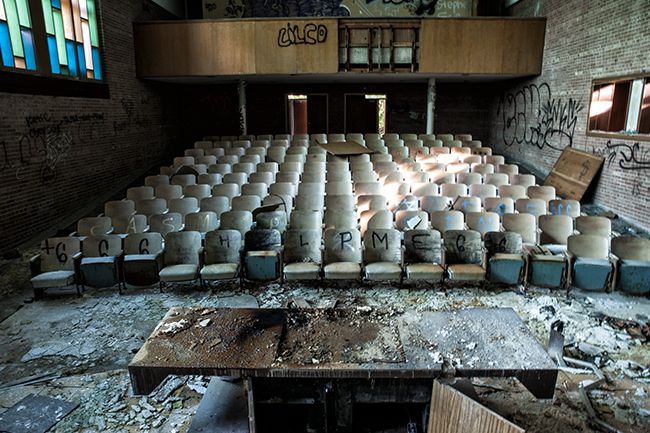 So our day of discovery began by heading towards one of the outer buildings and the discover of old cast iron bath tubs, old wheel chairs, gurneys and weigh scales. With over 20 buildings available to us you can imagine the daunting discovery that lay ahead of us. The temperature was over 30 degrees Celsius. We started our trek to Northville late in the afternoon. We made our way though on trails chatted along the walk. As we rounded the final curve and the building exposed itself to us, our excitement intensified. This was going to be a great explore.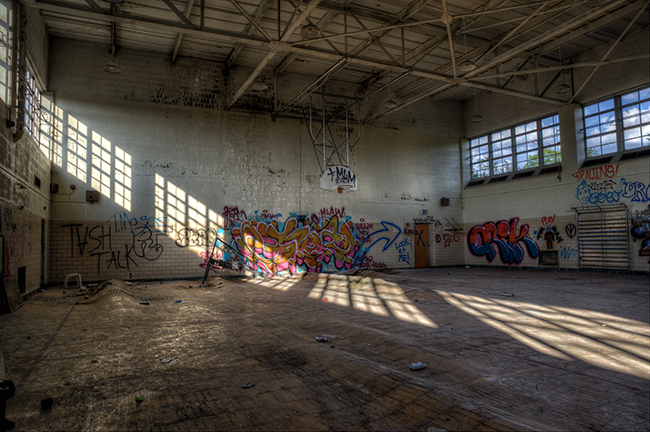 We entered the first building together, and explored for hours. These buildings are large and we did not want to lose anybody. Though that did almost happen.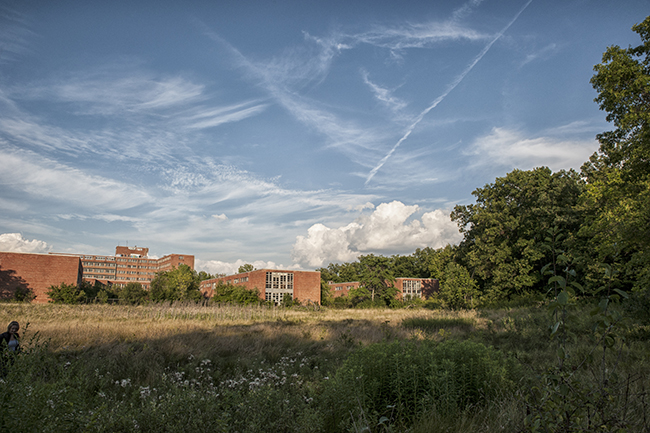 Thanks for making the visit with me to Northville Regional Psychiatric Hospital.