Another Walk With Larry
February 17, 2014 in Around Town, Toronto by Brian Rome
I love getting out with my camera! I bring my camera into work most days and scour the neighborhoods of downtown Toronto for the next photographic gem.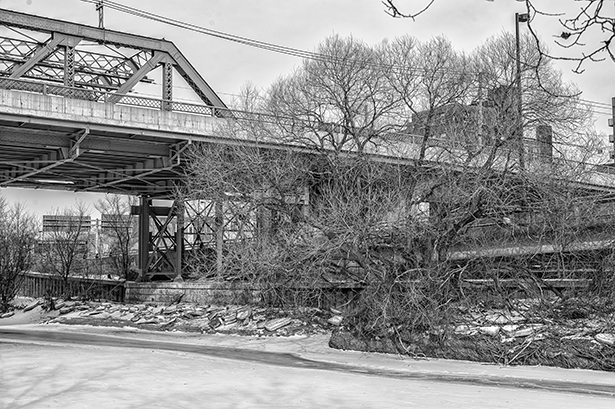 And most Thursdays I get out with my friend Larry. We have our cameras and of course lots of conversation.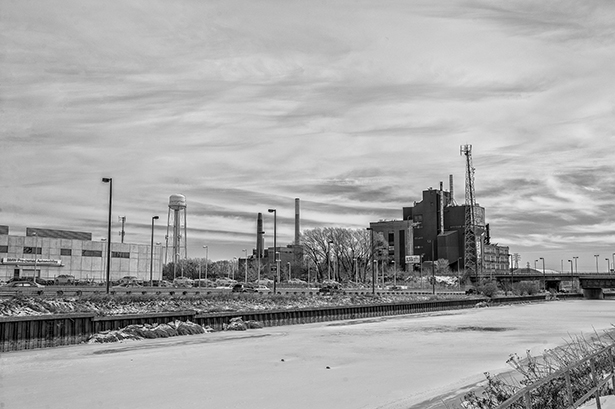 Lately it's been about making arrangements for our first big photo trip of the year a return trip to Camp Bison. But for for this weeks walk we decided to walk over to the Don River, south of Queen Street and head south. It's a path used by joggers, walkers and bicyclists.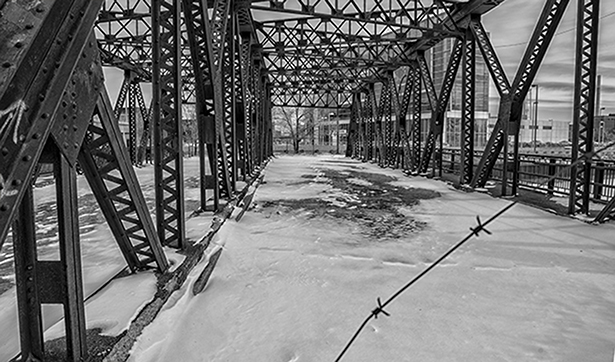 In fact a winter cyclist passed us trying to maneuver around us with out falling. This end of the path runs along with the new condo construction that is first meant as an athlete village for the upcoming Pan-Am games.