Burwash – the first big explore of 2013
June 24, 2013 in Urbex by Brian Rome
There was a group of photogs I shoot with and last summer the notion of going somewhere different came up. Our annual Detroit trip fast approaching and it was going to be a non-urbex event. One of our group suggest heading up to Burwash. So the planning began. First date was for September of 2012 but yours truly fell ill and the boys delayed the trip until spring of 2013, April to be exact.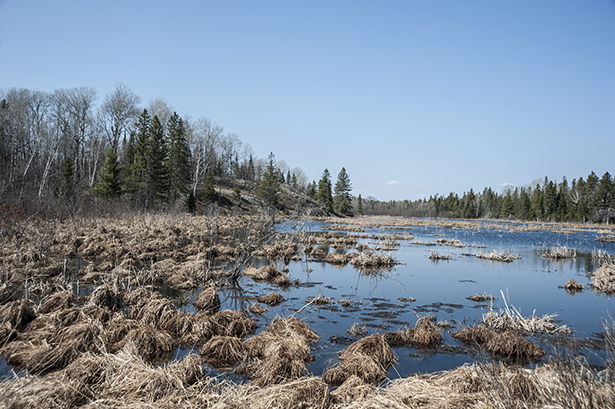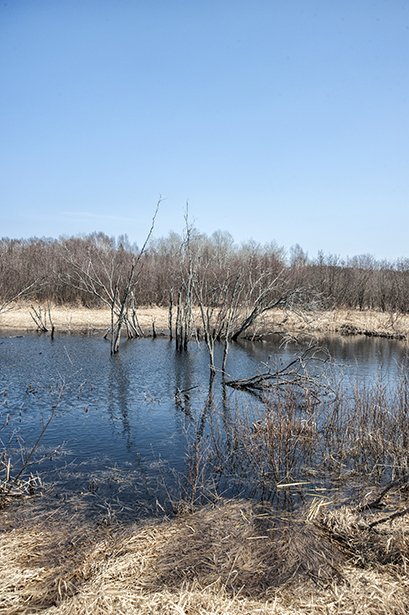 What you may ask is Burwash? Burwash Industrial farm was set up in 1914 as a correctional centre for low risk prisoners. Prisoners were there with terms up to y ears less a day. There is a plaque fro"m the Ontario Heritage trust that reads:
"Burwash Industrial Farm was established in 1914 based on the revolutionary premise that low-risk inmates would benefit from the exercise and skills learned while working outdoors at self-supporting institutions. Burwash Industrial Farm accommodated between 180 and 820 minimum and medium security offenders with sentences of three months to two years less a day. Over time, it grew it to occupy 35,000 acres owned and 101,000 acres leased, housing three permanent camp sites, several temporary ones, and a town of prison staff families with a population of 600 to 1,000 people. Prison inmates provided labour to build the entire community and ran an extensive mixed farm, a tailor shop, and a prosperous logging operation. Burwash Industrial Farm was one of the largest reform institutions in 20th century Ontario. It closed in 1975 because of changes in correctional practices."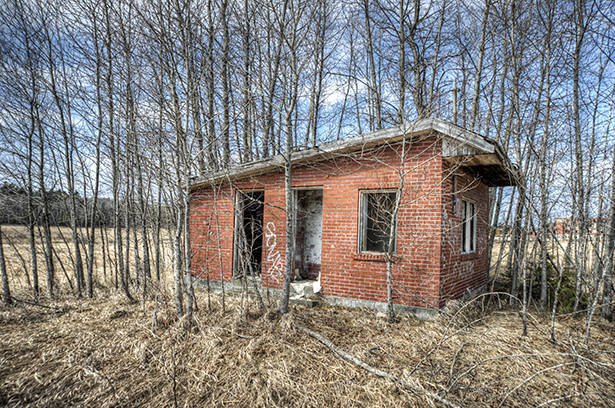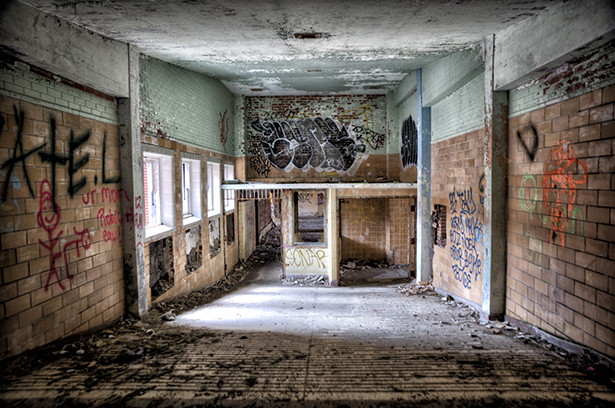 Well today all that is left of the small town of Burwash is a a number (#279) on a corner piece of property. Everything else has been bulldozed down in 1994. Paths the only reminder of the streets of town. From Burwash we kept on to a fork in the road. Cars were parked, our bright florescent gear was put on and yes rubber boots. But as my good friend Stephen calls them "Our Sudbury Boots". Our 4.5km walk began.
We talked along the way into Camp Bison. A chance to shed the week that was. We had a new member to our group "Wes" so it was a chance to talk see what he was all a bout and wonder where the heck his rubber boots were!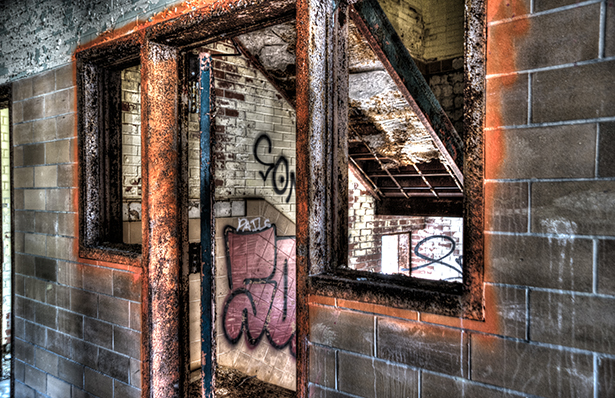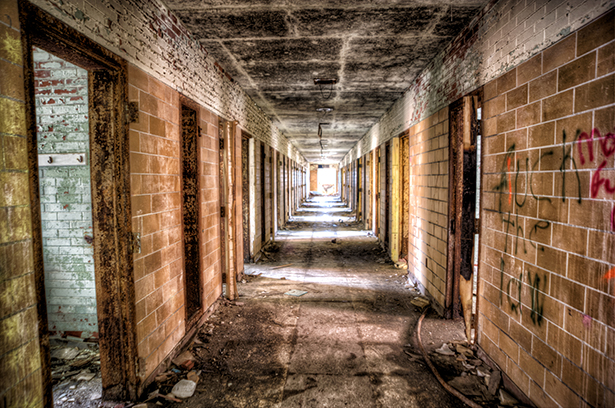 Our path was a fairly decent one with little surprise until we came to the CN/CP train tracks where there were several large cement barriers that were put there to deter people from crossing the tracks. I don't think it was working. Once we crossed the path was a fairly twisty path that led past several ponds and a very sturdy beaver dam. It wasn't as difficult to manoeuvre on this day as it was sunny and warm with no rain in sight. There are no bugs either, we had successfully avoided the black flies. After we left the beaver dam we rounded the final corner and there before us was Camp Bison. This one had been a long time coming, the wait and the long walk in had only intensified the excitement for me.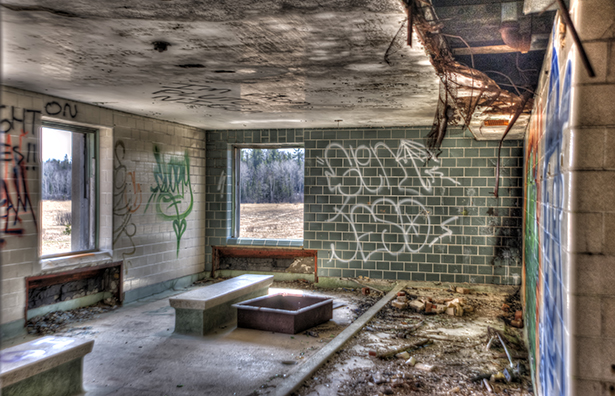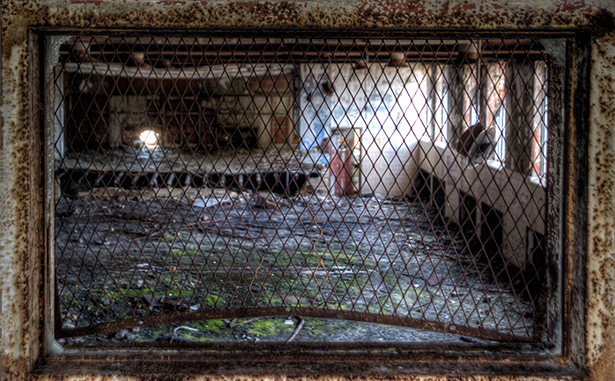 The shot was taken and the explore began. Today there is only one building left and two small out buildings left on the property. As time moves on age and mother nature take their toll on the building. Layers of brick are peeling away like layers of an onion. Taggers have left their mark.
Come enjoy the moment. Welcome to Burwash Industrial Farm's Camp Bison.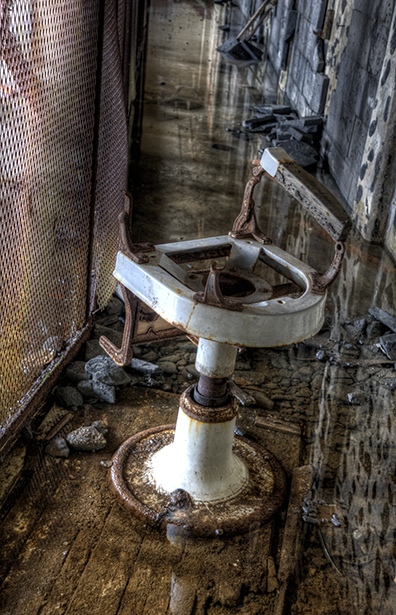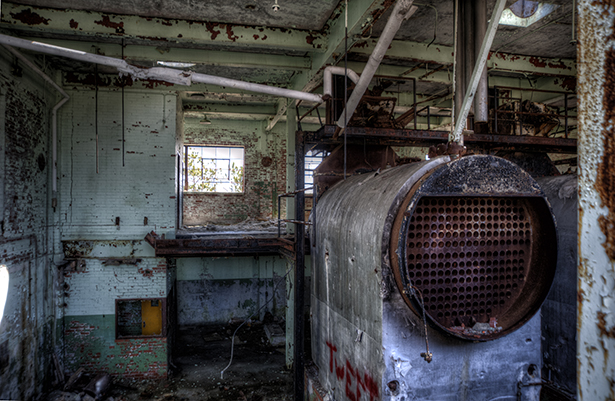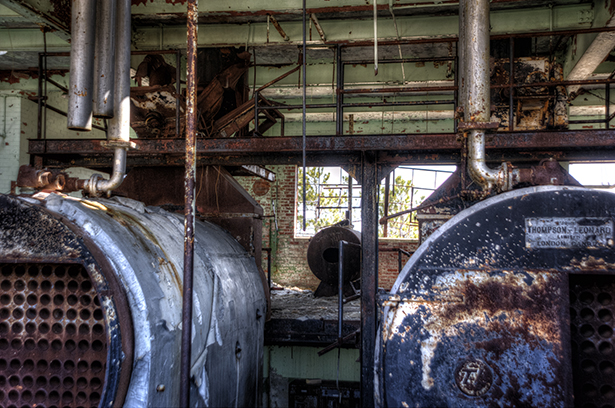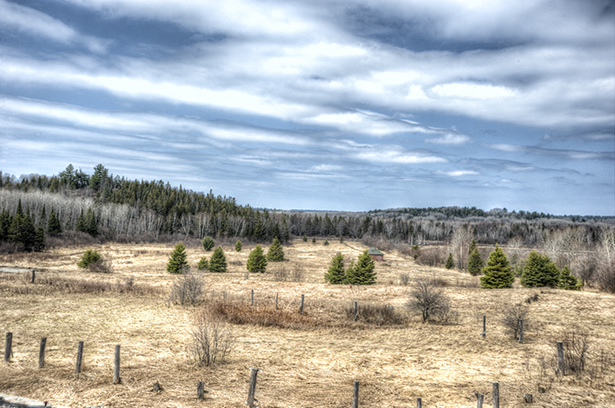 It is great with the group we have that we can spend time together and them spend time apart in smaller groups or alone coming back together and talk about what we had seen. I want to thank Stephen, Chris, Larry, Richard and Wes for waiting to make this trip. It was well worth the wait. To my urbex friends thanks for putting up with what seemed the never ending, will this guy just go already emails and posts. It was your knowledge that made this a less daunting adventure.
Till the next time. Peace.