July 3, 2012 in New York by Brian Rome
Well this was it. Our final Day in New York.
It had been a great two days, everything that I had thought it would be and more. Now today was taking us to Ground Zero, Wall Street and Central Park.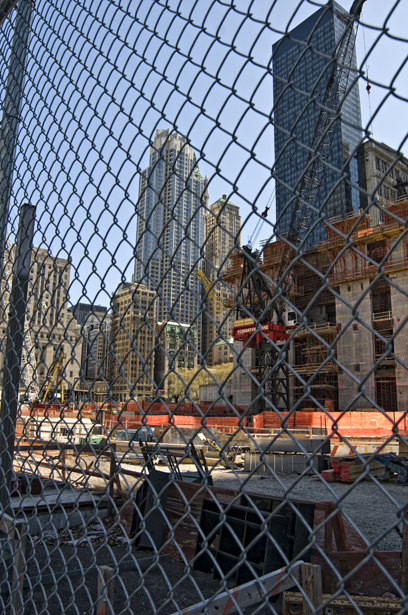 We jumped on the subway after breakfast and headed down to Ground Zero. Once out of the subway we still had a bit of a walk. But on a Sunday, in the financial district with nothing going on it seemed a little quiet. Beyond quiet actually. To think of what had happened 10 years earlier with the twin towers and to know we were walking in that very area seemed a bit surreal. But we continued to walk south to the area where the new buildings were being built. The rebuild of the World Trade Center.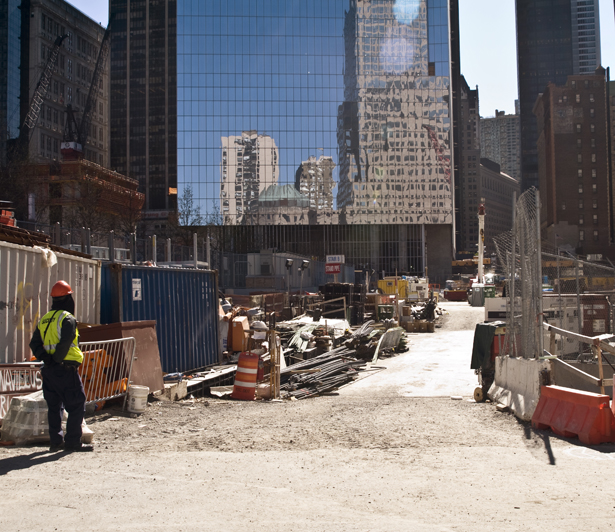 When we got there after getting to the memorial and realizing we needed tickets, getting the tickets and making our way back was that there were buildings open, buildings that had rebuilt and were open, and buildings still closed. All this in a short block or two from each other and the new WTC.
When you get to the memorial there is such a surreal feel to being there. The area is filled with people from different parts of America, Canada and all different parts of the globe and it hit everyone differently. You all felt the sadness in a different way. The emotion of being there had many people reflecting on their own lives, crying for those who had lost theirs, just reflecting on what had led them to this point on this day.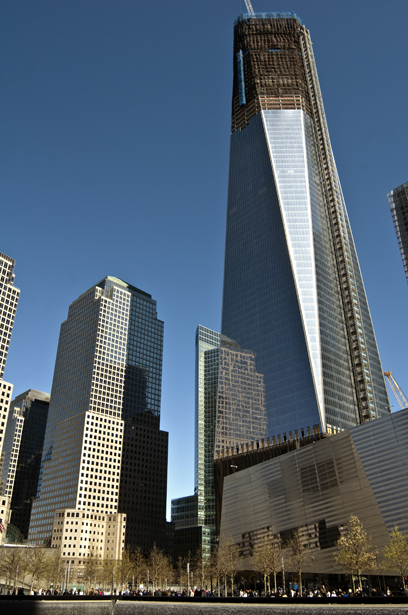 As a photographer I felt the need to photograph, to share my day and my time there with as many as I could. I can tell you that it was a very sobering moment. To know we could lose everything in a blink of an eye. So I took pictures.