July 29, 2016 in Out & About, Urbex by Brian Rome
Frontier Town a place where you could take your family and from 1952 to 1999 many did just that.
When Frontier Town was thriving it drew thousands of happy vacationers every year. Outlaws on horseback robbed the train carrying visitors into the park and engaged in shoot-outs. Some were dunked in a pond as punishment.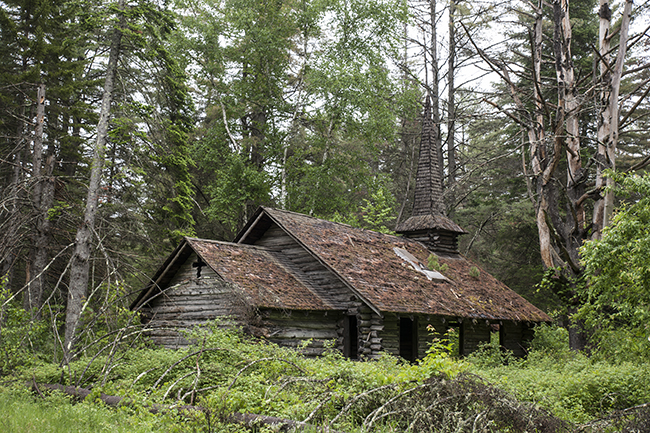 At its peak in the 1960s and 70s, Frontier Town was continually improving. In an effort to bring the Wild West to New York, Benson and his partners built a town square area, populated with storefronts, a rodeo arena, a grain mill, and pens for steers and buffalo. A replica Native American Village, train station, and fort completed Frontier Town.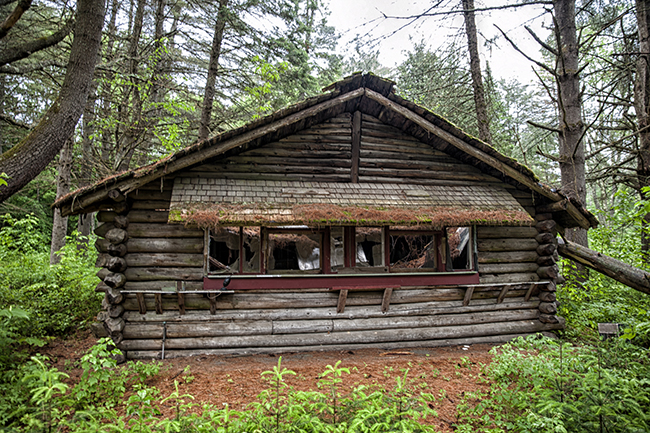 These days, the only action on the 267-acre property in the Adirondack Mountains is moss growing over boarded-up log cabins, mills and the rodeo ring, nestled amid pine trees.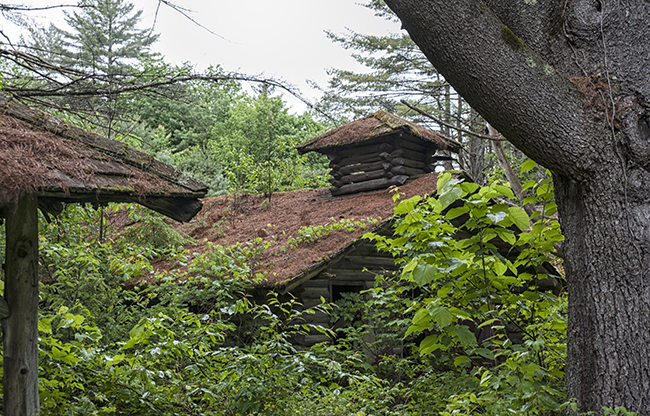 For me the journey to Frontier Town started last October when a friend and fellow photographer Laura Wichman organized a trip for mid-November. Unable to go planned for a follow-up trip to Frontier Town in 2016. Chris Hagle and I planned and set the trip for June 2016.
For those that have not been to that area it's a 6 hour drive from Whitby so travel time getting there from where ever you live makes for a long travel day. Traveling through New York State we saw several urbex, landscape and nature photo-ops so a trip through this area again is a must.
After a breakfast pit stop we arrived at Frontier Town around 12:30. We wondered where it was. We saw a few buildings that had been taped off as dangerous and started the search. Ultimately, we were not far from the park entrance and in we went.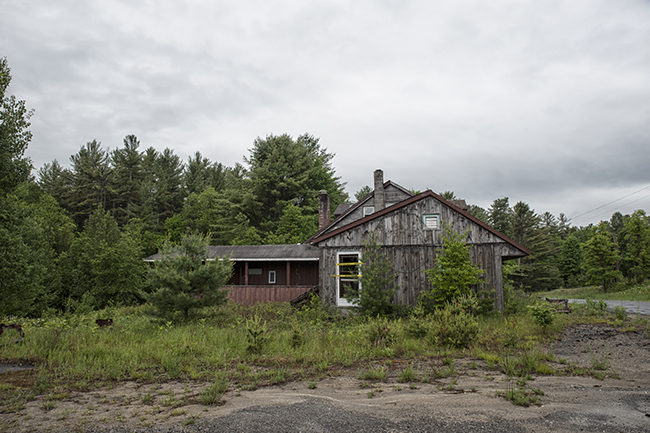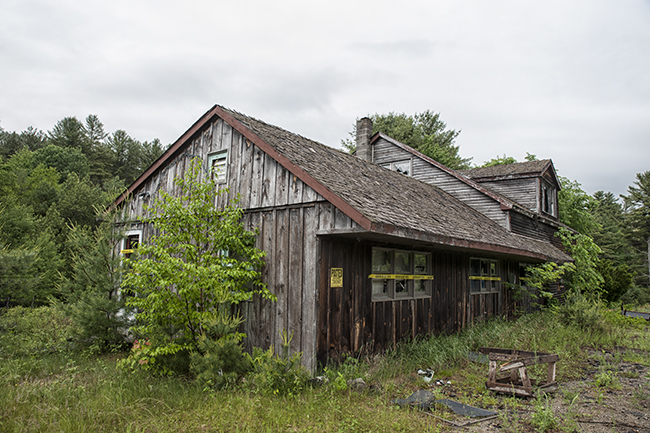 The park itself is in a valley so you had to watch your step heading down. Once down in the valley you could see the log buildings were still in good shape, the roofs were another story. Most were in stages of collapse. It was good to see that mother nature was taking the buildings back and not in disrepair due to vandals.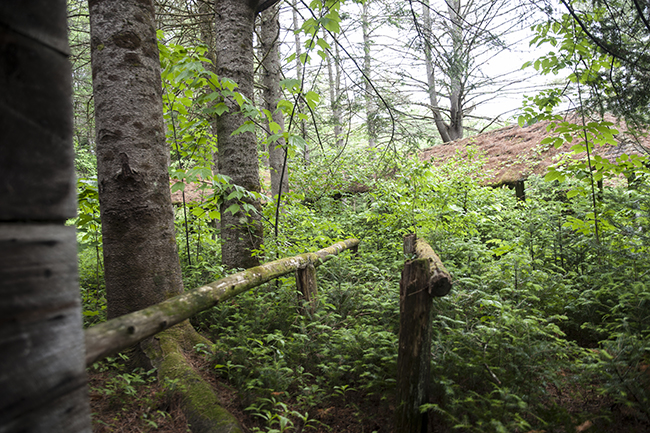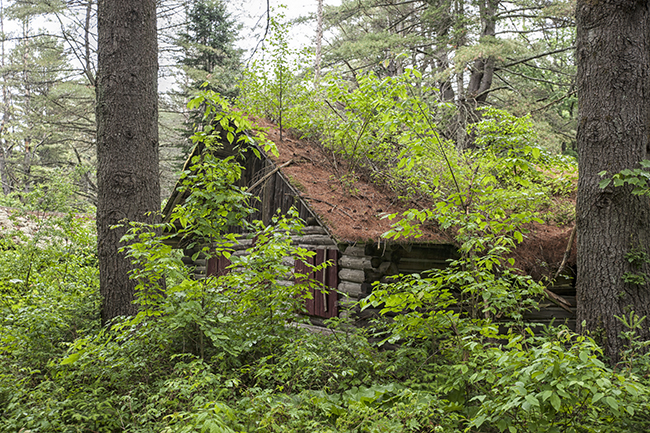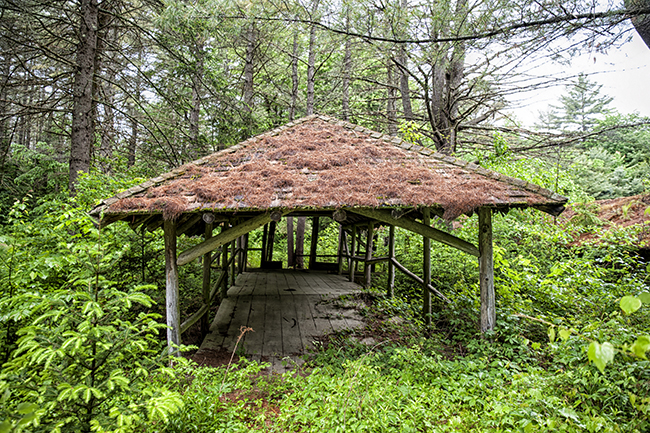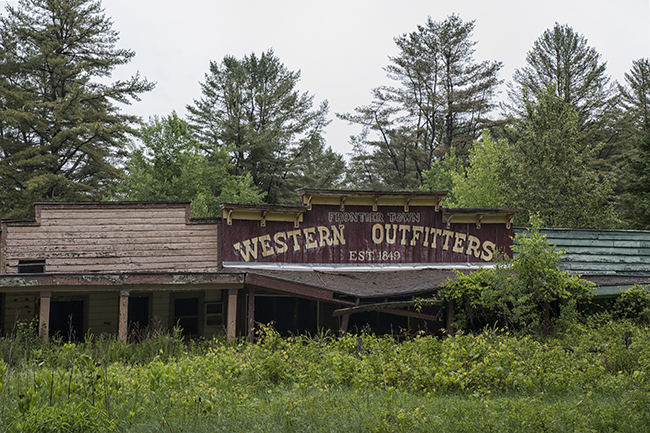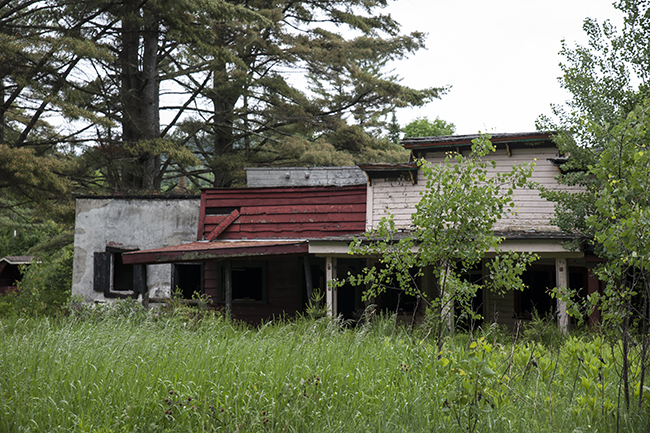 It has been 16 years since the doors were shut. Buildings still stand but most areas are over grown. But if you are still you can visualize the town in action, children playing and outlaws getting dunked as a convicted Frontier Town outlaws.
We're coming back. See you next year!